Scaling your data processing with WAW3-1 - a new public cloud location on CREODIAS
WHEN: Tuesday, June 28th 2022, 14:00-15:00 CEST
We are pleased to invite you to attend a webinar " Scaling your big data processing on WAW3-1  a new public cloud location on CREODIAS ". During the webinar, you'll learn about our new public cloud location and what new services and improvements it offers you.
YOUR BENEFITS FROM THE WAW3-1 CLOUD:
The new WAW3-1 location increases the availability and resilience of cloud services.

It lets you process your data in a faster and more efficient way. 

It includes an easy to use Kubernetes platform that is deployable in seconds and is integrated with one of the largest online EO data repository on CREODIAS.
FROM THE WEBINAR YOU WILL LEARN:
what is WAW3-1 Cloud and what services it offers

how you can start using WAW3-1 Cloud

what are the differences between WAW3-1 and CF2

how to get started with Kubernetes using Openstack Magnum and AI using our new GPU powered virtual machines
PARTICIPANTS:
Join the webinar if:
You are looking for a platform that provides easy access to Earth Observation data, with Earth Observation focused applications for data access and processing

You are a current CREODIAS user who wishes to use the platform's full functionality and potential

You want to understand the differences between CF2 and WAW3-1, and how to migrate to the new cloud
PRESENTER: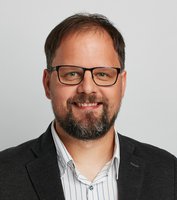 Marcin Kowalski, Product Manager, CloudFerro
Marcin is a cloud expert with over 15 years' experience in implementing cloud and IT infrastructure products for large IT companies. As a Product Manager at CloudFerro, Marcin is as a customer's voice in the company, taking care for the quality and reliability of the cloud computing services.
See other upcoming webinars and webinars on-demand here.