Storage
Unique cloud storage
solutions for BIG data
We provide unique cloud storage solutions. Various types of spaces ensure complete adaptation to your needs and a clear price list allows an easy cost prediction. Our solutions were selected by the European Space Agency to maintain 30 PB of satellite images.
In our offer, we possess one of the biggest commercially operated storage infrastructures in Europe. At any given moment, we are ready to accommodate an additional PB of data. Access can be obtained using various popular access protocols. The possibility to choose from various types of carriers and spaces with different fault tolerance allows everyone to optimize their use of the infrastructure. Our largest clients have multi-petabyte data archives.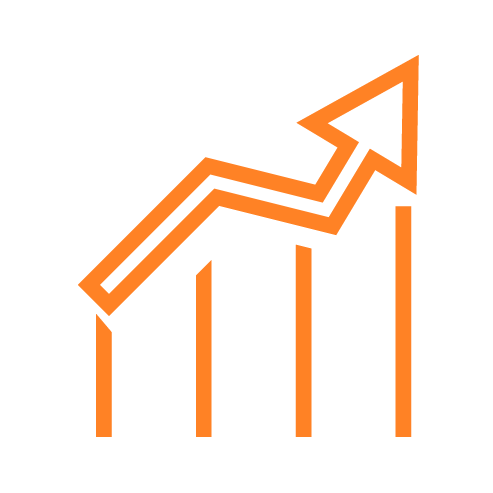 Reliability, efficiency 
Fault resistence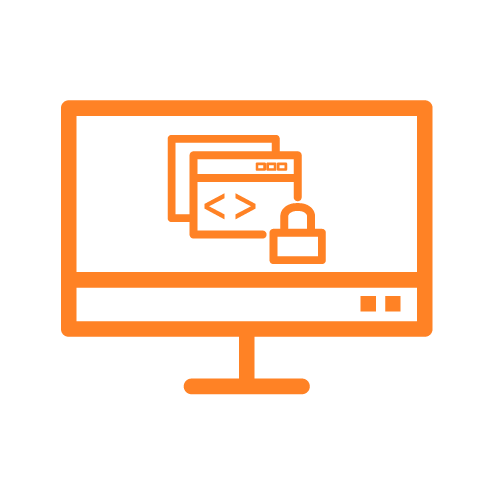 Stable fundaments
Proven open source solutions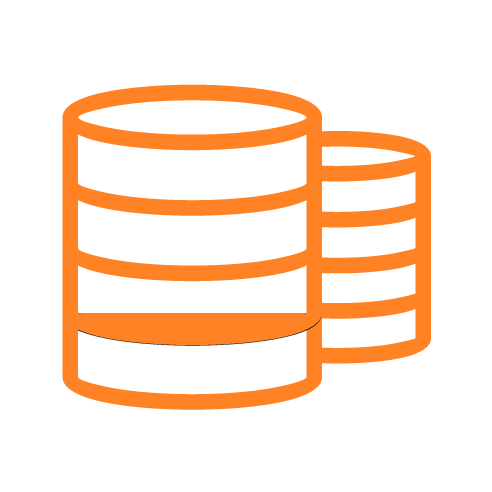 Enormous repository of data
Multi-petabyte storage clusters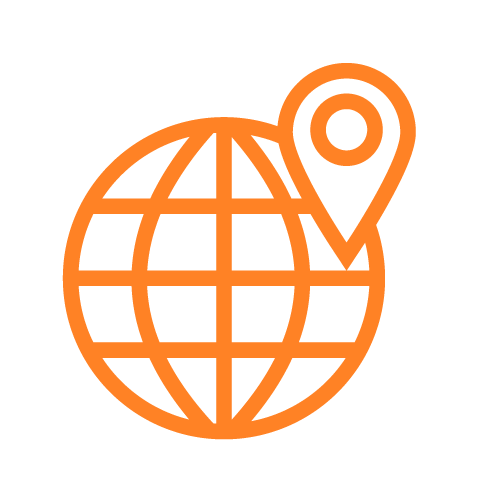 European location
Public cloud located in EU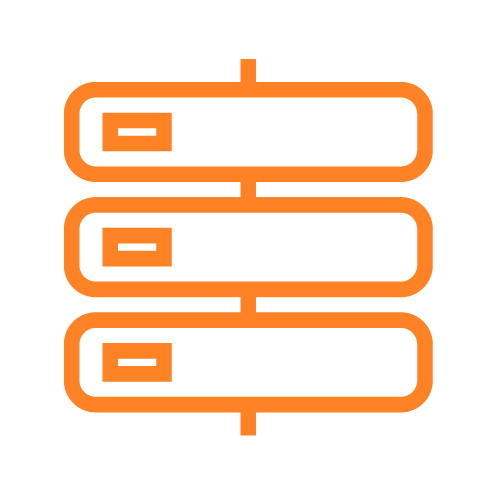 Storage types
Storage tailored to user's needs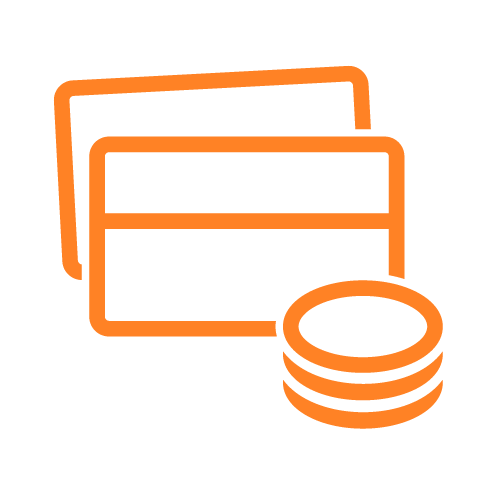 Cost flexibility
Simple and predictable pricing models Storage - reliability, efficiency, and guarantees
Thanks to our endeavors we have reached fault resistance and efficiency level unique on the European market. The data stored within one cluster are scattered among hundreds of servers, each of them equipped with dozens of carriers. The system (CEPH) automatically manages the location and number of copies for each piece of information, minimising the probability of failure or data loss to practically zero. The system is resistant to a failure of a single disk, server, rack, or even half of the entire infrastructure. 99% of failures are unnoticeable to the customer and do not decrease the performance. Infrastructure built based on stable and efficient solutions
We have built our solutions based on an open-sourced, efficient, distributed data storage system - CEPH. The hardware, and in particular data storage, come from proven manufacturers. The data carriers we use are designed for continuous operation and use the latest technologies supporting uninterrupted and stable operations. The network connecting the servers of our storage clusters is built based on the spine-leaf architecture and is drawn on 100/50/25/10 Gbit / s switches that guarantee efficient and stable access to data. Each solution we bring to customers is tailor-made. European location and GDPR compliance
The entire space available in our public cloud offer is located in the European Union. We strive to ensure that it is compliant with both the GDPR and other regulations, including the requirements of the tenders financed by the European Commission or the European Space Agency. Experience in maintaining large amounts of data
We provide an enormous repository of satellite imagery acquired by the satellites of the European Space Agency as part of the Copernicus program. We maintain several multi-petabyte storage clusters for European institutions, and the data gathered and stored on them are used daily, e.g. to create a weather forecast that is used by everyone. We are perfectly aware of the fact that each project of this scale is specific. That is why we always try to adapt our solutions to meet the requirements and needs of the client, bearing in mind that the "one product for all" approach does not always work.
Storage types

VM related storage
We offer fast SSD disks for virtual machines (VMs). They are available directly from the virtual machine, without the need to connect the disk or conduct a complicated configuration. The amount of available SSD memory connected to the virtual machine depends on the type of service selected.
This type of storage guarantees: high-speed reading and writing, scalability, flexibility, and availability.

Volume storage
This type of storage consists of Volume Storage that can be attached to VMs as block devices to dynamically extend their storage capabilities. Volume Storage is independent of VMs, it can be easily moved from one VM to another. Users may take snapshots of Volume Storage to be able to revert to their 'frozen' state later. Their size is limited only by the size of available storage space. Volumes can also be resized without unmounting. Volume-based VMs can be easily migrated between servers. Volume Storage can be encrypted if a User requests such an option. It is also possible to make a live backup copy of a volume.  
Available volume storage is based on redundant SSD and HDD disks clusters. SSD part provides fast operations, while the ensures HDD scalability, due to lower costs. 
Volume Storage is billed per available GBytes of storage space per month (or longer period) or hour. It can be bought either in Per Usage mode or for fixed Terms.
This type of storage guarantees: high-speed reading and writing, scalability, flexibility, and availability.

Local storage of DS servers
DS machines possess local storage dedicated to an individual client. This type of storage ensures very low access times and a high number of IO operations - all thanks to the use of efficient server NVMe disks. The disks are passed directly to the system through a passthrough mechanism and are visible as block devices. This kind of storage is directly related to the server, and the client should provide a backup of the data stored on it. The data stored on the disks is cleared when the server is exempt.
This type of storage guarantees: very high write and read speed in GB\s, a sizeable number of IO operations, the lowest possible read and write delays, direct binding to the compute server, however requires clients to make their own copies.

S3 Object storage
Object Storage is a scalable storage for objects/files with an HTTP REST interface. All object/file operations are performed via REST API. Objects/files can be organized into buckets that act as standard file directories. Users can also define an access policy for buckets and objects/files. The API is compatible with Amazon S3 so existing AWS S3 tools can be used to manage objects/files and buckets on the storage. Users can also efficiently manage objects/files via the Cloud Dashboard. (The storage can be accessible from the public Internet and VMs.)
This type of storage guarantees: an infinite number of objects that can be saved, branch view, meta-data, the ability to store a large amount of unstructured data, and access to the public network.

VM ephemeral NVMe storage in HMD line
VM ephemeral local NVME storage is only used in HMD VMS ("D" stands for local disk) in which you get part of a physical, very fast NVMe drive attached to one VM. The NVMe drive that hosts data for HMD configuration is a single, very reliable, high-performance drive with MTBF>2M h and up to 400k IOPS. We designed it as ephemeral storage, to expressly underline the dangers of losing the data and we encourage clients to back up the data stored on such disk or treat it as a cache only. VM related-storage is a fast solid-state SSD storage connected to individual Virtual Machines. It is directly available to the VM without the need for mounting or connecting network shares. The quantity of VM-related storage reserved for a VM depends on the VM Flavor selected.

System image service
Virtual machine images contain information about the state of the operating system and the memory attached to the virtual machine. The operating system image stores the file tree. Users have the option to create new virtual machines from their images.

Backup storage
Under the service offered by CloudFerro, we offer object storage (S3) in various locations for better data protection. Each location has its own, independent connection to the public network and all the systems necessary to download data in the event of a failure or catastrophe.
This type of storage guarantees: other than the primary, additional geographic location, good pricing, and resilience to failures of other locations.
Storage cost flexibility
Our offer is clear and comprehensible. Data space is billed according to the simple and predictable rules for all operations regarding data storage and transfer. In contrast to our competitors' solutions, you will not be surprised by the amount on the bill each month. For clients who choose fixed-term contracts, we guarantee the stability of fees regardless of the extent of resources used.
See the price list for using our services.
All prices are in EUR, excluding VAT. 
Prices for Monthly, Half-yearly, and Yearly periods are in Fixed Term (long-term) monthly cycle. 
Prices for Pay per use model are calculated in the hourly cycle.
The price list is the same for the CF2 and WAW3-1 clouds.
| Storage |   | Hourly | Monthly | Half-yearly | Yearly |
| --- | --- | --- | --- | --- | --- |
|   |   | per hour | per month | per month | per month |
| HDD volume storage | per GB | 0,0000556 | 0,040 | 0,040 | 0,038 |
| SSD volume storage  | per GB | 0,0001389 | 0,100 | 0,100 | 0,100 |
Monthly pricing (price depends on usage)

Object Storage

 

0-500 TB

501-1000 TB

>1000TB

 

per GB

0,020

0,019

0,017
See also: CloudFerro's cloud services
Try our services for free.
Receive up to 150 euro to test your solution.