Price list
Being ahead of our customers' expectations
we apply prices that promote long-term cooperation
We offer our services at competitive prices, in comparison to major international stakeholders. Anticipating our customers' needs, we facilitate fares promoting long-term commitments.
 
Our major environments are hybrid solutions combining the advantages of private and public clouds. We readily take part in projects funded with external programs, such as H2020, Horizon Europe, business incubators, ESA programs, and others.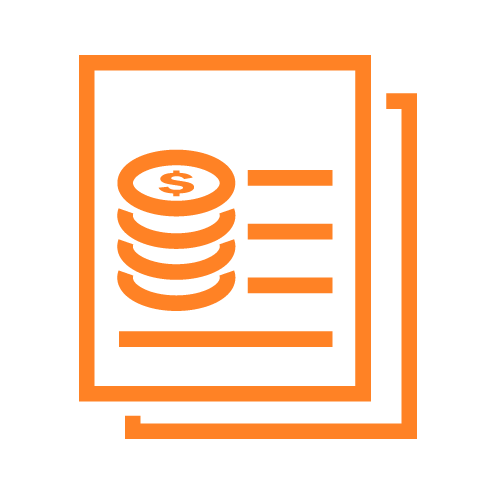 Flexible billing models
Different models, we promote long-term cooperation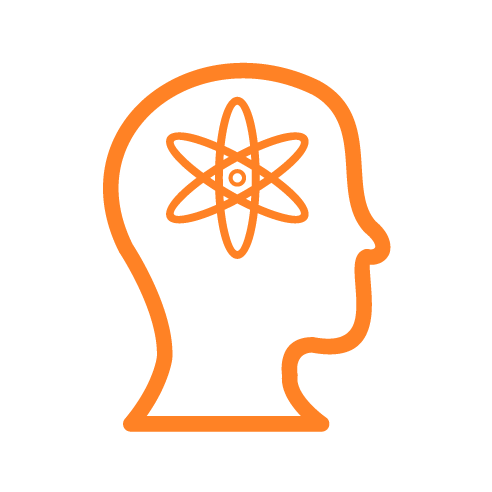 Discounts for science
Special discounts and free credits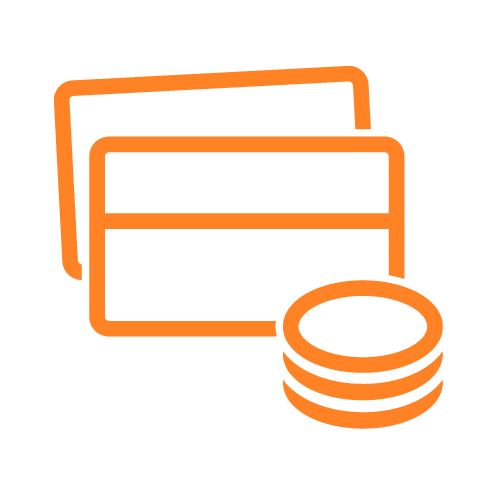 External fundings
Other financing options
Billing models
Pay-per-use - Company or account owner purchases number of credits, corresponding to the price. Subsequently, from their projects, users may initiate chosen services - such as virtual machines, storage, or VPNs - being charged accordingly to the price list. Every ten minutes costs are calculated of the active services in users' credits.  

Fixed-term – Company or account owner purchases services for a fixed period of time. Price is set accordingly to the price list or  - for significant purchases - can be individually negotiated. Services are charged with invoices.
Outlines:
Net prices in euros

Prices per month, half-year, and year apply to fixed-term contracts

Infrastructure usage is hourly billed

Long term contracts are promoted

Data transfer is still free
Private and hybrid clouds
At CloudFerro, we not only deploy public clouds, hybrid and dedicated services as well. We specialize in big data storage solutions. When in need of your own cloud environment, contact us. We will provide you with free consulting and pricing.
DISCOUNTS AND DEDUCTIONS
For periods of one year or more, we have special discounts.

Scientific institutes and universities can benefit from a special 18% discount.

We endorse financing infrastructure with a variety of EU funding schemes. 

Chosen public clouds are available with access to large pools of Earth Observation data.
We are open to negotiations, if our client needs a big computing environment, intends to exploit it for a long time, or store unusual big sets of data. CloudFerro has extensive experience in big data cloud platforms designed to handle specific types of data.
Price list
All prices are in EUR, excluding VAT. 
Prices for Monthly, Half-yearly, and Yearly periods are in Fixed Term (long term) monthly cycle. 
Prices for Pay per use model are calculated in the hourly cycle.
Virtual Machines (VM)
 
 
 
 
Pay per use
Monthly
Half-yearly

Annually

Available VM
#vCPU
RAM (GB)
SSD Network Storage (GB)
Local Storage NVMe
per hour
per month
per month
per month
eo1
 
 
 
 
 
 
 
 

eo1.xsmall

1

1

8

 

0,018

12,46

11,16

8,50

eo1.small

2

2

16

 

0,036

24,91

22,25

17,03

eo1.xmedium

1

2

8

 

0,025

16,85

15,05

11,52

eo1.medium

2

4

16

 

0,049

33,70

30,10

23,03

eo1.large

4

8

32

 

0,098

67,32

60,26

46,07

eo2
 
 
 
 
 
 
 
 

eo2.medium

1

4

16

 

0,042

25,79

22,45

18,72

eo2.large

2

8

32

 

0,084

51,57

44,90

37,44

eo2.xlarge

4

16

64

 

0,169

103,15

89,80

74,88

eo2.2xlarge

8

32

128

 

0,337

206,30

179,60

150,48

eo2a
 
 
 
 
 
 
 
 

eo2a.medium

1

4

16

 

0,046

31,28

28,02

21,34

eo2a.large

2

8

32

 

0,093

62,55

56,03

42,67

eo2a.xlarge

4

16

64

 

0,186

125,10

112,06

85,34

eo2a.2xlarge

8

32

128

 

0,372

250,20

224,12

170,68

eo2a.3xlarge

16

64

256

 

0,744

500,40

448,24

341,36

eo2a.4xlarge

32

128

512

 

1,489

1 000,80

896,48

682,72

eo2a.5xlarge

48

236

1024

 

2,979

2 001,60

1 792,96

1 365,44

hm
 
 
 
 
 
 
 
 

hm.medium

2

16

64

 

0,114

70,04

60,98

43,92

hm.large

4

32

128

 

0,229

140,09

121,96

87,12

hm.xlarge

8

64

256

 

0,458

280,18

243,92

174,96

hm.2xlarge

16

128

384

 

0,900

551,02

479,72

343,44

hm.3xlarge

32

256

384

 

1,80

1 102,04

959,44

686,88

hm.4xlarge

64

484

384

 

3,60

2 204,08

1 918,88

1 373,76

hmd
 
 
 
 
 
 
 
 

hmd.medium

2

16

 

50

0,114

70,04

60,98

43,92

hmd.large

4

32

 

100

0,229

140,09

121,96

87,12

hmd.xlarge

8

64

 

200

0,458

280,18

243,92

174,96

hmd.2xlarge

16

128

 

400

0,900

551,02

479,72

343,44

hmd.3xlarge

32

256

 

800

 
 
 
 
gpu
 
 
 
 
 
 
 
 

gpu.medium**

12

118

128

 

2,743

1 580,25

967,50

716,67

Preinstalowane oprogramowanie*

 
 
 
 
 
 
 
 

ArcGIS.eo2.xlarge

4

16

64

 

-

129,75

116,40

101,48

ArcGIS.eo2.2xlarge

8

32

128

 

-

259,50

232,80

203,68

ArcGIS.hm.xlarge

8

64

256

 

-

333,38

297,12

228,16

ArcGIS.hm.2xlarge

16

128

384

 

-

657,32

586,12

449,84

ArcGIS.ds.large.gpu**

40 (20 cores)

118

128

2 x 1000 (local)

-

1 533,75

993,92

614,98
* All Software ready Cloud Servers are available only with Windows Server Standard in a bundle with preconfigured Esri ArcGIS Pro Desktop.
** Arc.GIS.ds.large.gpu and gpu.medium are equipped with GeForce RTX 2080 Ti
| VM on Dedicated Servers (DS.VM) |   |   |   |   | Pay per use | Monthly | Half-yearly | Annually |
| --- | --- | --- | --- | --- | --- | --- | --- | --- |
| Available VM | #vCPU | RAM (GB) | SSD Network Storage (GB) | NVMe Local Storage (GB) | per hour | per month | per month | per month |
| ds |   |   |   |   |   |   |   |   |
| ds.medium | 40 (20 cores) | 48 | 64 | 2 x 500 | 1,618 | 689,99 | 429,79 | 244,86 |
| ds.large | 40 (20 cores) | 112 | 128 | 2x 1000 | 1,965 | 837,45 | 519,53 | 294,21 |
| ds.2xlarge | 40 (20 cores) | 368 | 128 | 2x 1920 | 2,968 | 1 266,00 | 787,50 | 450,00 |
| ds.3xlarge | 48 (24 cores) | 496 | 128 | 2x 1920 | 3,641 | 1 552,96 | 966,00 | 697,00 |
| ds.large.gpu** | 40 (20 cores) | 112 | 64 | 2x 1000 | 3,286 | 2 107,00 | 1 290,00 | 860,00 |
| ds.large.gpu(old)*** | 40 (20 cores) | 118 | 64 | 2x 1000 | 3,242 | 2 101,12 | 860,92 | 481,98 |
| ds.3xlarge.4gpu**** | 48 (24 cores) | 496 | 128 | 2x 1920 | 10,974 | 6 321,00 | 3 870,00 | 2 580,00 |
* If the above configurations do not fit your project, please contact our sales team (sales@creodias.eu) to design a custom solution.
** ds.large.gpu is equipped with GeForce RTX 2080 Ti (4352 CUDA Cores, 11GB GDDR6)
*** ds.large.gpu(old) previous ds.gpu configuration with GeForce GTX 1080 Ti and is still supported.
**** ds.3xlarge.4gpu is equipped in four GeForce RTX 2080 Ti (4352 CUDA Cores, 11GB GDDR6)
Storage

 

Hourly

Monthly

Half-yearly

Yearly

 
 
per hour
per month
per month
per month

HDD magnetic storage

per GByte

0,0000556

0,040

0,040

0,038

SSD fast solid state storage 

per GByte

0,0001389

0,100

0,100

0,100
Monthly pricing (the price depends on the amount of used storage)

Object Storage

 

0-500 TB

501-1000 TB

>1000TB

 

per GByte

0,020

0,019

0,017
Bare Metal (BM)

Configuration

Price

 
 
Monthly
Annually

c6.r32

 

163,00

127,00

Processor

Intel Xeon E5-1650 v2 (6 cores@3.5GHz)

 
 

RAM

32 GB DDR4

 
 

SSD discs

2x 120 GB

 
 

HDD discs

2x 2 TB

 
 

Boot disc

SSD SATA DOM 16GB

 
 

Network

2x1Gbps

 
 

HW management

IPMI

 
 

c10.r64

 

226,00

175,00

Processor

Intel Xeon E5-2670 v2 (10 cores@2.5GHz)

 
 

RAM

64 GB DDR3

 
 

SSD discs

2x 480 GB

 
 

HDD discs

2x 4TB

 
 

Boot disc

SSD SATA DOM 16GB

 
 

Network

2x1Gbps

 
 

HW management

IPMI

 
 

c20.r128

 

343,00

262,00

Processor

2x Intel Xeon E5-2670 v2 (10 cores@2.5GHz)

 
 

RAM

128 GB DDR3

 
 

SSD discs

2x 1TB

 
 

HDD discs

2x 8TB

 
 

Boot disc

SSD SATA DOM 16GB

 
 

Network

2x1Gbps

 
 

HW management

IPMI

 
 
| Internet and data transmition |   | Hourly | Monthly | Half-yearly | Annually | Comments |
| --- | --- | --- | --- | --- | --- | --- |
| Internet transmission in | per GB | 0,0064 | 0,0064 | 0,0064 | 0,0064 |   |
| Internet transmission out | per GB | 0,0064 | 0,0064 | 0,0064 | 0,0064 |   |
| Transmission within the cloud | per GB | 0,0000 | 0,0000 | 0,0000 | 0,0000 | within a single project |
| Transmission within the cloud | per GB | 0,0064 | 0,0064 | 0,0064 | 0,0064 | within multiple projects |
| VPN traffic | per GB | 0,0064 | 0,0064 | 0,0064 | 0,0064 |   |
| Other services |  Once | Hour | Month | Half year | Year | Comments |
| --- | --- | --- | --- | --- | --- | --- |
| Dedicated Internet/VPN bandwidth (per Mbit/s) | per Mbit/s per month | 3,24 | 3,24 | 2,92 | 2,82 |   |
| Public IP addresses | - | 3,38 | 3,38 | 3,04 | 2,94 | More than 1 addres per VM or dedicated server |
| Firewall as a Service | - | 0,0398 | 28,65 | 27,22 | 22,92 |   |
| Load Balancing as a Service | - | 0,0240 | 17,28 | 16,41 | 13,82 |   |
| Virtual VPN concentrator per user environment | - | 0,0450 | 32,40 | 30,78 | 25,92 |   |
Operating system and software

License Type

Hourly

Monthly

 
 
per month
per month

Operating System license - CentOS, ver 7.X, 6.X, 5.X

per vCore

0

0

Operating System license - SuSE Linux ver 12.X, 11.X

per vCore

3,68

3,68

Operating System license - Microsoft Windows Server R.2

per vCore

6,65

6,65

Operating System license - Ubuntu Linux 15.X

per vCore

0

0

Operating System license - Debian 8.X

per vCore

0

0

Antivirus software for MS Windows enviroment - MacAffee

per vCore

4,64

4,64

Antivirus software for Linux environment - MacAffee MOVE

per vCore

4,64

4,64

Antivirus software for Linux environment - CLAM AV

per vCore

0

0

Operating System license - Redhat Enterprise Linux, ver 7.X, 6.X, 5.X

per CPU (DS / BM)

101,21

101,21

Operating System license - CentOS, ver 7.X, 6.X, 5.X

per CPU (DS / BM)

0

0

Operating System license - SuSE Linux ver 12.X, 11.X

per CPU (DS / BM)

44,21

44,21

Operating System license - Microsoft Windows Server R.2

per CPU (DS / BM)

19,76

19,76

Operating System license - Ubuntu Linux 15.X

per CPU (DS / BM)

0

0

Operating System license - Debian 8.X

per CPU (DS / BM)

0

0