Contest
Seize the beauty
of our planet
Winners of the contest 'Seize the beauty of our planet' announced!
In September 2020 we invited CREODIAS users to enter the competition for the most beautiful images of the Earth captured from CREODIAS platform operated by CloudFerro. Today we finally know the winners!
From 12 to 26 October, the public and the Jury consisting of the representatives of the European Commission, the European Space Agency and CloudFerro cast their votes to select 13 images that show the beautiful planet Earth seen from space. The first 7 winners were chosen by a popular online vote on Poll Unit platform. The other 6 ones were selected by the Jury.
And the winners are..
Once Upon a Time on Ice Floe by Adam Wasilewski - the 1st place: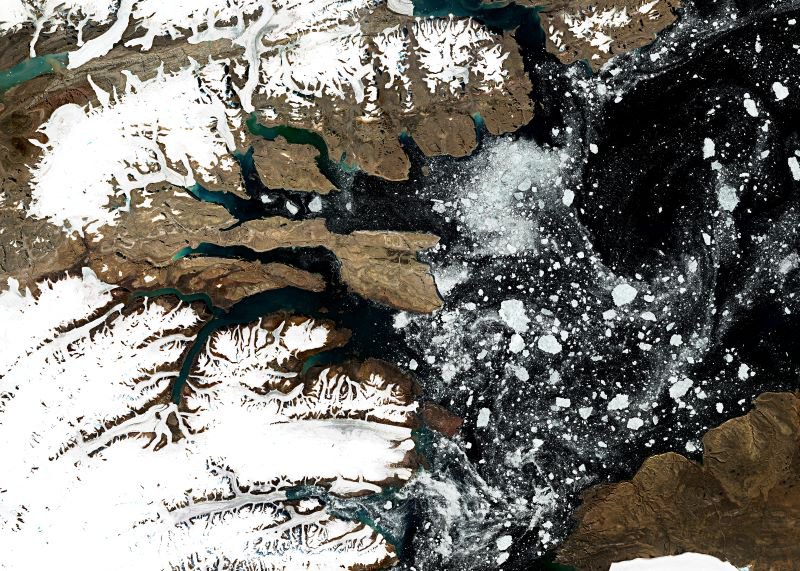 Aubari, Libia by Magdalena Świerczek-Gryboś - the 2nd place: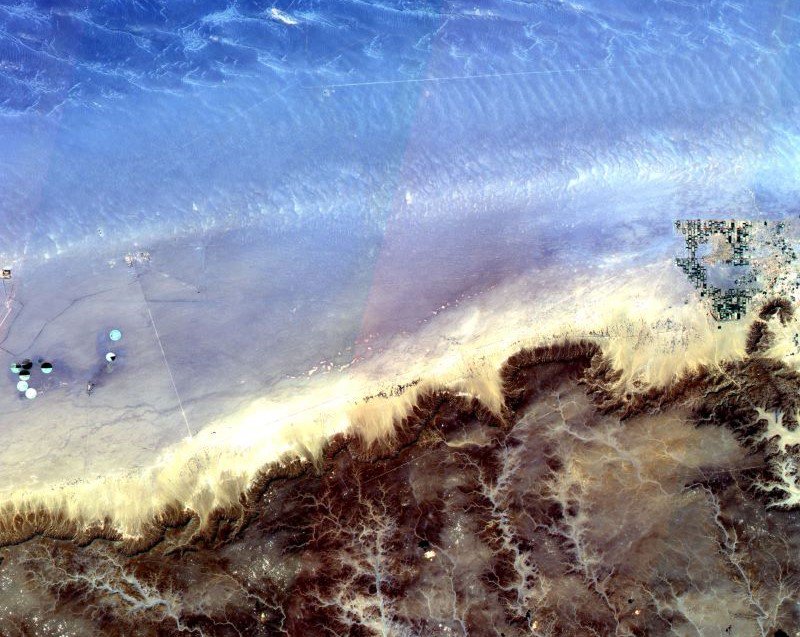 Triest, Italy by Adriana Marcinkowska-Ochtyra  - the 3rd place: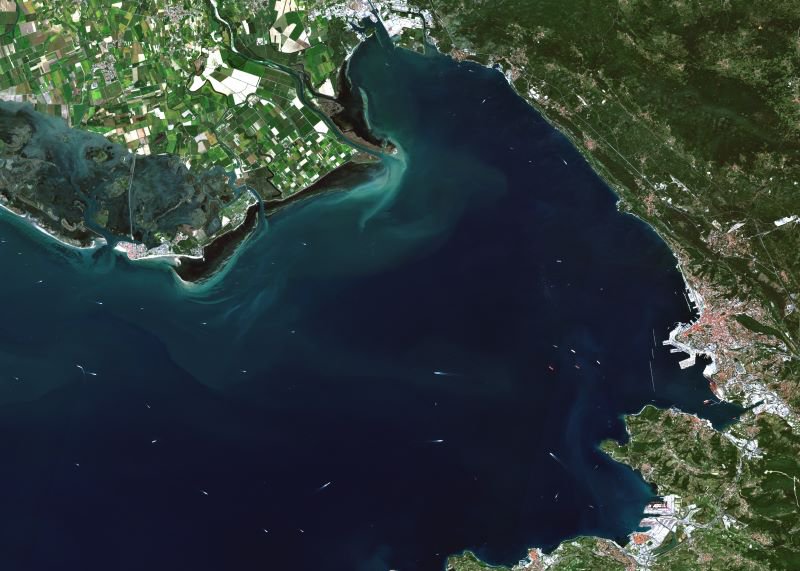 The authors of the three works with highest number of votes are awarded:
•    a tablet (1st place),
•    a smartwatch (2nd place)
•    high quality earphones (3rd place)
The other winning images are: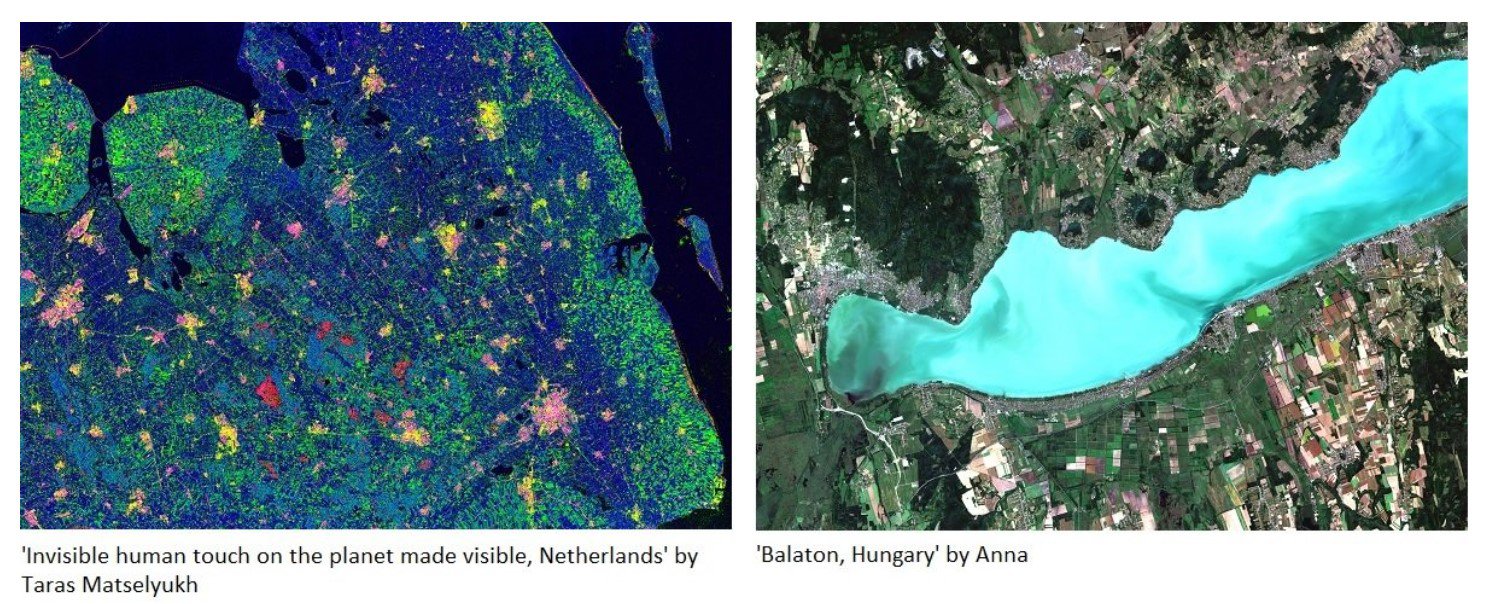 All the authors of the 13 winning entries will receive free credits of 200 EUR for processing the satellite data on CREODIAS platform.
The winning images will form CloudFerro 2021 calendar that will be distributed among organizations and institutions of the EO industry.
Congratulations to all the winners!
About the contest
There are over two thousand satellites orbiting in space to collect images and other information of the Earth and space. This is a huge amount of data to help public services, private companies and other institutions to provide variety of applications and solutions improving quality of our life. Copernicus is an important European Union's Earth Observation programme, coordinated and managed by the European Commission and implemented by the European Space Agency (ESA), aimed at providing services delivering in near-real-time data to help us better understand our planet and lead more sustainably economy.
CREODIAS is one of five DIAS (Data and Information Access Services) platforms, built and operated by CloudFerro on behalf of ESA under the Copernicus Programme. It provides easy and open access to more than 18 petabytes of satellite data, together with public cloud computing environment for processing Earth Observation products.
In September, we invited CREODIAS users to participate in our contest for the most beautiful images of Earth obtained on CREODIAS by means of using its Finder tool.
For less advanced participants, we prepared  a webcast Introduction to CREODIAS to learn more about the platform and a short tutorial How to download EO data using EO Finder at CREODIAS and visualise it in QGIS.
The winning images were selected in public voting and by a jury consisting of the representatives of the European Commission, ESA and CloudFerro. All the 13 images will compose CloudFerro calendar for 2021 that will be distributed to institutions and organizations of the EO industry.
Should you have any questions, please contact us at communication@cloudferro.com